NYSO, More than Beauty

NYSO NETWORK TECHNOLOGY CO., LTD. IS A COMPREHENSIVE SERVICE PROVIDER FOCUSING ON CROSS-BORDER BRAND OPERATION, ONE-STOP E-COMMERCE SERVICES AND SUPPLY CHAIN OPERATION SERVICES.
WITH MANY YEARS OF EXPERIENCE IN OVERSEAS BRAND OPERATIONS, NYSO IS COMMITTED TO PROVIDING CREATIVE, TIME-SENSITIVE CROSS-BORDER SERVICES TO OUR CLIENTS. WE HAVE BEEN DEVELOPING RAPIDLY WITH A MULTI-DIMENSIONAL BRAND MANAGEMENT SYSTEM, A COMPLETE INTERNATIONAL LOGISTICS SERVICE SYSTEM AND MATURE MARKET CONTROL ABILITY OF OVERSEAS ONLINE SHOPPING. AT PRESENT, WE HAVE A NUMBER OF ADMINISTRATIVE CENTERS IN TOKYO, SYDNEY, HONG KONG AND ZHEJIANG. AT THE SAME TIME, WE HAVE OUR OWN STORES IN MANY WELL-KNOWN E-COMMERCE PLATFORMS SUCH AS TMALL GLOBAL, JINGDONG AND XIAOHONGSHU. WE ARE ALSO A HIGH-QUALITY SERVICE PROVIDER OF TMALL GLOBAL. AS A WELL-KNOWN CROSS-BORDER BRAND SERVICE PROVIDER IN CHINA, WE HAVE BEEN A LONG-TERM PARTNER OF WANNING, WATSONS, SASA, COLOURMIX AND OTHER CHAIN BRANDS, AND ARE ALSO PRODUCT SUPPLIER OF MAINSTREAM CROSS-BORDER E-COMMERCE PLATFORM. OUR BUSINESS CATEGORY SPANS MANY FIELDS AND PAYS ATTENTION TO COMPREHENSIVE DEVELOPMENT AS WELL.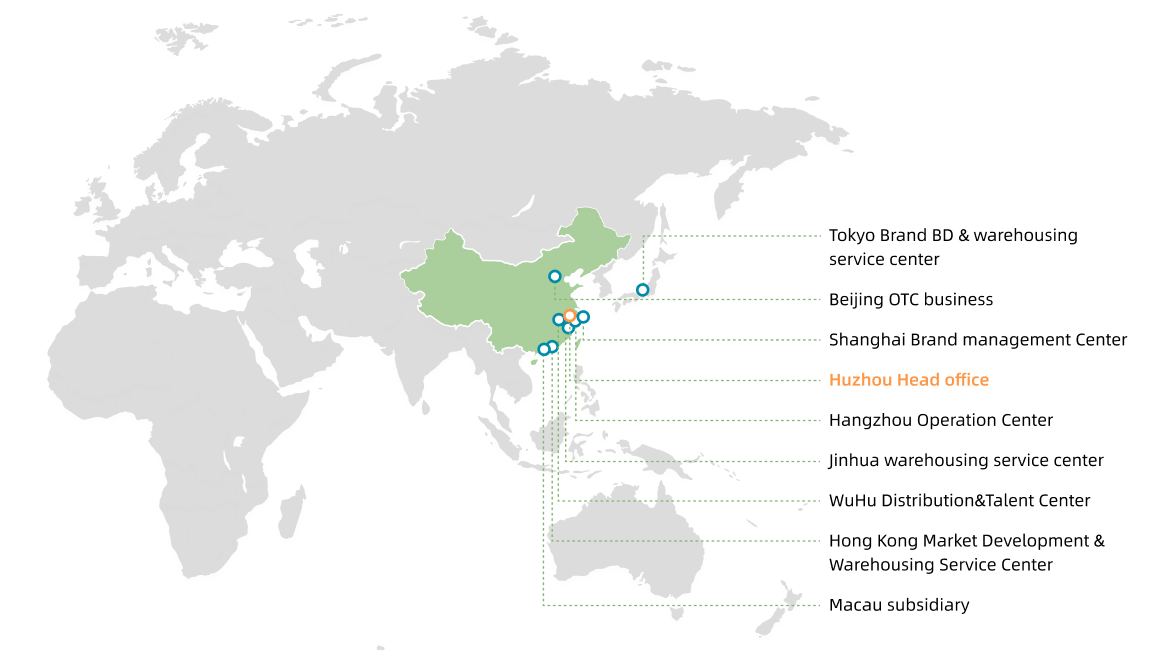 Flagship Store
Operation Services

Channel
Operation Services

Supply Chain
Services

APP for
Shopping

Lingyun ERP

What's NYSO
N-natural; Y-young; S-simple; O-optimistic
Those are the characteristics of women in NYSO
Philosophy
"More than beauty"
It means that we are aiming at introducing high-quality and healthy goods to
Chinese and help customers to make a healthy and beautiful life from inside to outside.
Culture
1. Honesty and pragmatism--we guarantee 100% authenticity of the whole supply chain and operate honestly. No exaggeration. No bubbles.
2. Mutual achievement--we welcome to cooperate with all-kinds of partners with an open mind.
3. Advance with times--we keep abreast of policy, continue to innovate, and bring better service to users.